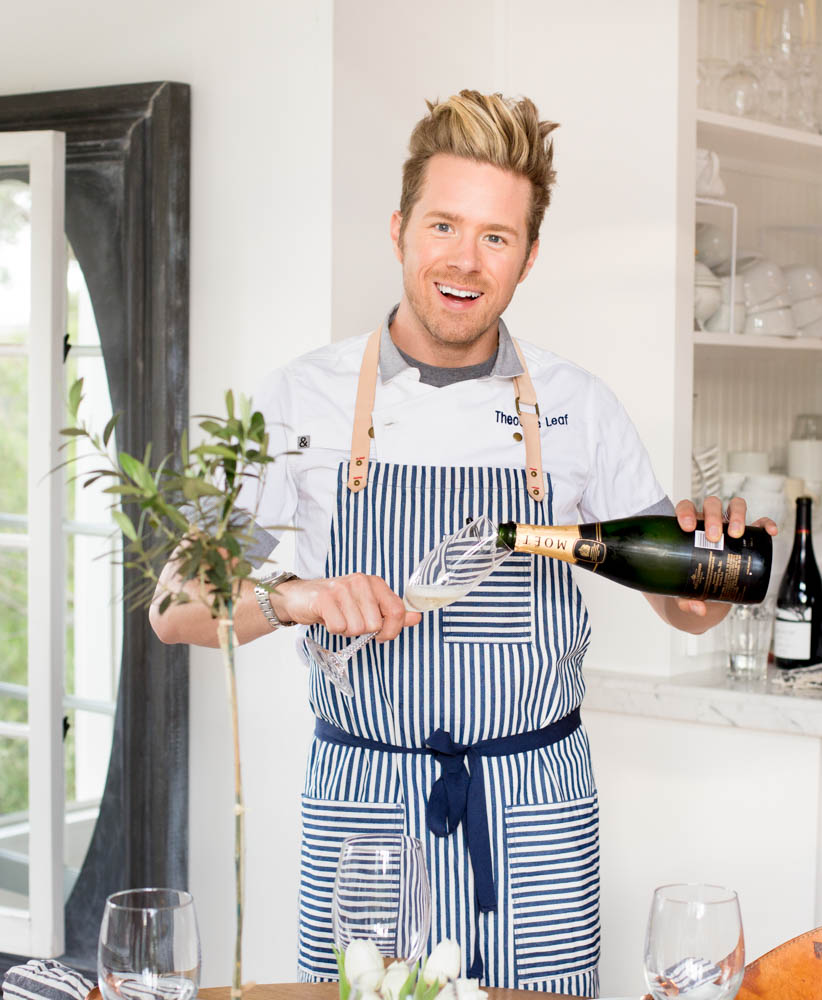 Theodore Leaf decided at a young age that living well and creating a beautiful home was important and we should all strive for. He got his first exposure to special occasions through working with his family at their bridal store in Hartville, Ohio. He started on payroll at the age of seven helping to build out the store and eventually became a salesperson helping brides select the gown of their dreams. It was there that he saw the magic of transformation it was that magic that lead him to pursue a career as a hairstylist. After moving to Los Angeles Theodore made a big splash into the world of entertainment as the youngest contestant on Bravo's "Shear Genius." The show opened new doors landing him celebrity clients like Taylor Swift, spokesperson roles, and a top stylist position at Chris McMillan and later Sally Hershberger. From there he developed a role as both on camera talent and as beauty editor-at-large for Glamour magazine. After moving to New York Theodore made a pivot and became the entertaining expert on LogoTV's "Secret Guide To Fabulous," executive produced by Kelly Ripa & Mark Consuelos.
Theodore realized the key role that food plays in entertaining and he decided to take his culinary skills to the next level by attending the International Culinary Center's Farm to Table program in New York City. During this intense professional program he worked with the James Beard Foundation & renowned Blue Hill at Stone Barnes. His love for the French culinary technique then brought him to Thomas Keller's Bouchon in New York City where he honed his pastry and savory skills. His entertaining dreams came true when he was invited to Martha Stewart's home to be a guest on an episode of PBS's Martha Bakes.
Combining his experience in the world of style with his culinary chops he is now the producer & editor-in-chief of the lifestyle destination THEODORE.
Theodore is an influential lifestyle brand for those who truly value their interests outside of work. We believe that home is a gift that is to be enjoyed and shared with others. In a hurried world full of distractions when you open your doors to others you are sharing something real and creating lasting memories.
Theodore is all about setting you up for success every step of the way from putting together your kitchen, creating a weekly cleaning routine to hosting a full-on dinner party.
We are here to show you how to create that magical feeling that you dream about when you think of being home. Whether you are a seasoned host or setting up your first apartment we believe that you deserve the gift of home.
Welcome to your home.
 -Theodore